Colorado Springs Family Lawyer
Colorado Springs Family Lawyer
Affordable Family Law & Criminal Defense In Colorado Springs | 100% Free Consultations
Do you need an aggressive lawyer on your side with a strong will to win? Call attorney Perello about your case today.
We provide premium legal results at affordable rates. We are always here to help you.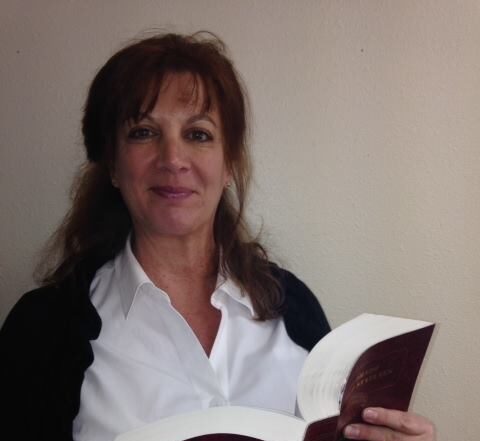 Your Family Lawyer In Colorado Springs
"It is my passion to represent you. It is my privilege to do so! I am like water, I am for all the people."
I'm Patricia Perello, and I provide expert family law and criminal defense service at the least cost possible to Colorado Springs residents. My services are designed to provide clients with maximum effectiveness, and are executed with the highest level of ethics and professionalism.
We are proud to be part of Colorado Springs community, and to be the local law practice known as the "People's Lawyer" by our client's and neighbors in our beautiful city 🙂
Divorce Attorney Patricia Perello provides expert counsel on facets of divorce, including child custody, alimony, asset division, spousal support, and more. Get the results you need – call us today.
An experienced child custody lawyer in Colorado Springs is essential to helping families reach beneficial decisions. We understand how difficult it can be for parents, and strive to make the process as smooth as possible.
Our Colorado Springs Child Support Lawyer can help you navigate the complexities of divorce and custody proceedings, and child support laws to ensure you receive the amount of child support to which you are entitled.
Spousal maintenance is a key consideration when divorcing in Colorado. Get the help you need today.
Our Colorado Springs adoption attorney would love to help you you welcome a new addition to your family today!
Our experienced divorce mediation lawyer can help. We work diligently to ensure a fair outcome without the drama.
Military family lawyer Patricia Perello effectively navigates the intricate legal divorce issues unique to military families.
Ms. Perello diligently represents grandparents seeking visitation, custody, or guardianship of their grandchildren.
Establish clear and fair parenting plans, custody arrangements, and decision-making responsibilities.
Criminal Defense Services
We also provide affordable criminal defense services in  Colorado Springs & nearby communities.
Our attorney is an experienced and dedicated defense attorney who can provide invaluable assistance in your DUI (Driving Under the Influence) defense.
An expert attorney can play a crucial role in your DWAI (Driving While Ability Impaired) defense by providing expert legal guidance and representation.
Whether you're facing a speeding ticket, reckless driving charge, or other traffic violation, we can help you beat your traffic ticket.
An experienced attorney can be a crucial asset when it comes to keeping your license at your DMV (Department of Motor Vehicles) hearing.
Attorney Perello can provide invaluable help by challenging the evidence against you and fighting to reduce the severity of the charges.
Get the expert help you need to fight your DUS (Driving Under Suspension) charge to protect driving privileges.
Colorado Springs family lawyer Patricia M. Perello is dedicated to providing exceptional legal representation and compassionate guidance to individuals navigating the complexities of family law and criminal defense. With a deep understanding of the sensitive nature of these cases, we are committed to protecting the rights and interests of our clients while minimizing the emotional impact on all parties involved.
Through our unwavering dedication, over 30 years of expertise, and personalized approach, we strive to achieve the best possible outcomes for our clients, ensuring their well-being and the preservation of their family's future. We are driven by a passion for justice and a steadfast commitment to professionalism, integrity, and respect in every aspect of our practice. Family law issues and criminal charges can be incredibly distressing, affecting not just the present but also the future. The emotional turmoil and involvement of children make these matters even more challenging.
With so much at stake, it's crucial to have complete trust and faith in your attorney. When you choose our firm, you can find peace in knowing that we genuinely care about your well-being. Our dedicated team will work tirelessly to secure the most favorable outcomes for you. You can rest assured that we will be by your side, supporting you every step of the way.